We have all suffered the tedium of filling out insurance paperwork in a doctor's office.  But, how do you get your vision coverage when you are ordering online?
For most Americans who wear contact lenses, they can find far more reasonable prices online for the same products their eye doctor would provide.  Fortunately, consumers can both be smart shoppers AND benefit from their vision insurance.
Here's a quick run through of how to use vision insurance to make sure you are saving money on the contact lenses you buy online.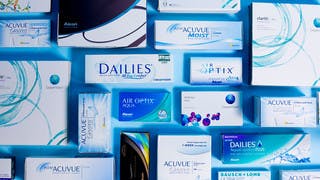 Get 20% Off Contacts
Valid for new customers only.
Vision Carriers
Vision insurance generally does not fall under a general health insurance plan but must be acquired separately.  However, many employers offer vision coverage plans in their benefits packages.
If you do not have vision coverage, many people finance their own vision plans.  While there are common threads between them, no two plans or carriers are the same.
Here are some of the more popular vision carriers today with links to their websites where you can learn more:
What Vision Insurance Covers
You will need to check your individual plan for specifics, but there are some common features which most vision plans tend to cover. 
Let's take the basic individual plan of the most popular vision insurance company, VSP, for our reference.  Plans vary between locations, so we will look at one of their standard, 1-person plans for parts of the Midwest.
VSP offers coverage for eye exams and lenses.  These come with copays of $15 and $25 respectively. 
Features like scratch resistance, anti-glare, impact resistance, progressive, light-to-dark tinting, tinted lenses, and UV protection will all cost the consumer more, but the insurance places a max cap on what you would pay.
For contacts and frames, the plan has an allowance of $150 which you won't have to spend from your wallet.
The plan provides a flat discount on all eyewear, including sunglasses, that you buy.  It also offers some coverage for laser vision correction.
Out-of-Network Coverage

Buying online, you will likely need to have out-of-network coverage.  Check with your plan to make sure it offers this option.  Also make sure that it recognizes the provider of your lenses as a valid out-of-network provider.
VSP offers out-of-network coverage.  The only difference is that copays are raised a little and your allowance for frames and lenses decreases to $105.
Reimbursement for out-of-network coverage occurs after buying online (which is why it is important to verify that you qualify beforehand).  Most insurance plans have a particular form to fill out and submit along with your receipt.
A good contact lens provider will make it easy for you to know if they are covered by your insurance AND how to get reimbursed. 
Simple Contacts, for whom all major insurance companies reimburse, makes it easy.  Find your insurance company on our insurance claim submission page.  We will show you the forms you need and the steps to take.
Are Online Eye Tests Covered?
First off, an online eye test is exactly what it sounds like.  At Simple Contacts, our team of eye doctors offers this service to easily and inexpensively renew your contact lens prescription without having to visit a doctor's office.
To buy contacts online, you'll need a prescription.  Depending on your state, prescriptions can expire after a year or two.
To help you avoid the hassle and cost of renewing a prescription through going to a doctor's office, Simple Contacts provides an online five-minute test. Each test is then reviewed by Simple Contact's doctor network. Within 24 hours, you'll receive a renewed prescription.
Insurance does not cover our exam at this time.  However, at a $20 flat cost, our test is comparable to the copays of most insurance plans.  On the other hand, if you don't have insurance, renewing a prescription at the doctor's office can cost up to $200.
Take the convenient quick test on your computer or phone, from wherever you want, whenever you want.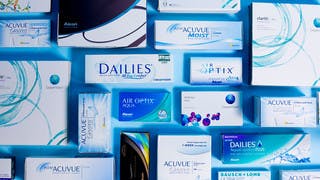 Get 20% Off Contacts
Valid for new customers only.
Checklist for Ordering Contact Lenses Online with Vision Insurance
To sum up, these are the questions you need to answer to make sure your online contacts are covered:
Do I have vision insurance?
Do I have a valid prescription?
Do I have out-of-network coverage?
Does my contact retailer qualify for my insurance?
If you need your prescription renewed, get started here for our online exam.
To find out if we can work with your insurance, find our list of companies as well as reimbursement walkthroughs at Submitting a Claim.
Insurance aside, for more information about online savings, we invite you to check out our page on how to stop overpaying for your contact lenses.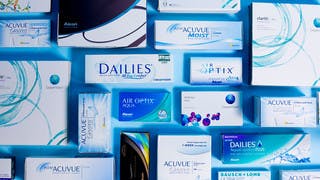 Get 20% Off Contacts
Valid for new customers only.