No one enjoys the process of removing, cleaning, and storing their contacts every single night. Fortunately, you have ways to avoid or at least minimize this inconvenience to your daily routine.
Daily disposable contacts instantly solve the issue since they can just be tossed without cleaning (more on contact lens types).  However, these do tend to be more expensive.  Price conscious consumers often choose monthly lenses which can be used repeatedly for an entire month before disposing. 
Your average monthly contact lens should NOT be worn to sleep.  But the "extended wear" innovation makes nightly wear a legitimate option.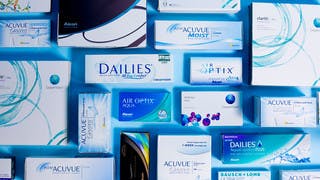 Get 20% Off Contacts
Valid for new customers only.
Why Can't I Sleep in Normal Contacts?
It's basic biology that our body needs oxygen to function.  It's a less known fact that our eyes get oxygen directly from the air.
A good contact lens needs to allow for oxygen flow through its surface.  Otherwise, it will risk oxygen deprivation to your eye.  Sleep makes this flow difficult.  Covering your eye with your eyelid AND a contact lens makes it especially hard for oxygen to get through.
Limited oxygen leads to more irritation for your eye.  Dryness may make your contacts unpleasant after sleeping.  Blood vessels may begin to show on your eye's surface as it struggles to consume enough air.
Because of this, all eye doctors heavily discourage sleeping in contact lenses UNLESS they are approved by the FDA for that purpose.
What are Extended Wear Contacts?
"Extended wear" is the designation given to a brand of contacts which have been approved by the FDA for wear at night.  They always cap how many nights in a row you can wear the lenses (usually about a week).
Lenses earn the extended wear designation by having a high Dk/t (the measure of oxygen permeability) and passing trials monitored by the FDA.  These approved lenses blend right into the natural tear film of your eye without negative side effects.
A consumer does still need careful scheduling with extended wear contacts.  Just because there is minimal interference with oxygen flow does not mean that a lens is perfect.  Buildup from proteins and other contaminants need to be periodically removed, and your eye can use an occasional unhindered breath. 
It should be noted that not all contact wearers should use the extended wear option, so make sure to ask your eye doctor.  Once approved, we recommend checking out these five brands of extended wear lenses:
5 Brands of Extended Wear Contacts
Air Optix Night & Day Aqua
Air Optix Night & Day Aqua is the most prescribed and generally accepted as the leading lens when it comes to extended wear.  As mentioned above, most extended wear lenses need to be cleaned after a week.  Air Optix Night & Day Aqua can last as many as 30 days without removal. 
This incredible wear time comes from having an extremely high rate of oxygen transmissibility of any soft contact lens.  Further, the lens negates eye irritation with its smooth lens surface created by proprietary plasma technology.
Air Optix Aqua
Also in the Air Optix family, the simple Aqua brand benefits from extended wear but at a more manageable price.  These lenses can be worn for 6 nights of extended wear before needing removal and cleaning.
While requiring a more regimented cleaning schedule than Night & Day, Aqua still has all the benefits of the Air Optix's Smartshield technology.  The plasma surface design specifically protects eye lipids.  Maintaining your natural oil layer over your eye prevents dryness.
Bausch & Lomb ULTRA
ULTRA users were surveyed after a month of wear - the overwhelming score was 90 out of 100 on comfort.  This lens received its extended wear designation in 2018 and can now be worn for 6 nights before cleaning.
Moisture Seal technology makes Bausch & Lomb ULTRA ideal for frequent screen users.  Screens cause us to blink less over the day, increasing a lens' chance of dryness.  This lens' use of non-ionic polymers and a wetting agent allow it to seal in moisture for lasting comfort over the course of the month. 
PureVision2
Also a product of Bausch & Lomb, PureVision2 tends to be an underrated lens despite having comparable specs to more popular options.  For instance, it matches Air Optix Night & Day Aqua's durability as it too is approved by the FDA for 30 nights of consecutive extended wear.
The design of PureVision2 obviously prioritizes high oxygen permeability, but it also optimizes for crisp, clear vision.  When other lenses struggle in low light, PureVision2 achieves consistently high visibility. 
Biofinity
Last but not least, Biofinity is a classic monthly lens from CooperVision chosen for both comfort and its extended wear.  Biofinity can be worn for 6 consecutive nights.
Biofinity achieves its durable comfort through its Aquaform technology which is built into the lens at the molecular level.  Rather than rely on a wetting agent, which can wear off, Biofinity's uniform wettability lasts throughout the night and month.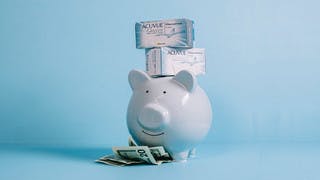 20% Off Your First Order
Valid for new customers only.